Wedding invitation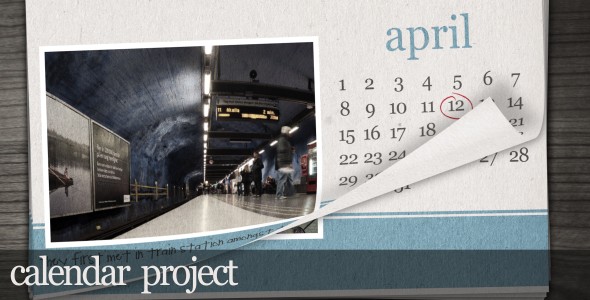 Can be used:

As a wedding invitation
As an announcement when baby is born
Can also be used in funeral as a retrospective view to ones life
3 versions included:

One that you saw in preview above – 40sek long with 5image placeholders
Similar to first one but with 2 extra images on the cover saying Meet caleb and Emma – in case you want to introduce a couple right away on the first cover.
Funeral version in gray color scheme with Eternal Memory title and cross sign on the front cover.
The royalty free audio used in this clip can be purchased separately for 11$ from AudioJungle.net
8 color presets included and you can easily create your own. You can easily change month titles, move the marker that marks the date and adjust the day count to fit your month. If you need someone to customize this project or if you need to add more pages to this – contact me
Project is Full HD Also HD and SD output comps included.
No additional Plugins needed. However the Cycore plugins that comes with the After Effects must be installed. If you got Missing Plugins error – check your AE installation disc for those plugins.
The Pea Quinn handwriting font featured in this project is from kevinandamanda.com where you can freely download lot of fonts like this and even request a font to be made out of your own handwriting. Those fonts can be used for commercial purposes, but restrictions apply. Please be sure to read Terms of use.
Additional sound FX used in this project can be downloaded here
See my other projects