Free HD TV Static Stock Footage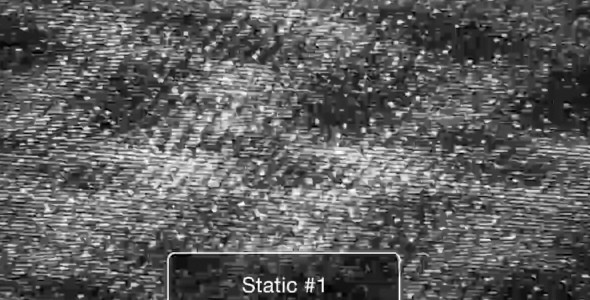 Why spend your valuable time trying to make perfect digital TV static when you could just use the real thing?
This freebie pack includes six different TV static shots with two quality options to choose from. Check out the preview above, then either download the 720p Photo Jpeg version or the 1080p Pro Rez version.
All the shots are released under a Creative Commons Attribution 3.0 license, so they're free to use in any project you like, commercial or otherwise. You don't have to include attribution, but if you do use them and want to say thanks, post a comment!
This great material is provided by Toby Nowland-Foreman from MetaNation. Check his blog on RecRoomHQ.com
See my other projects